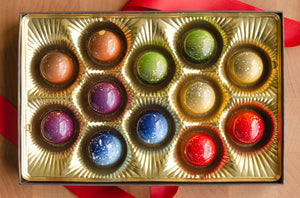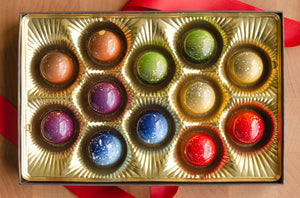 On Sale
kent fine chocolates
Kent Fine Chocolates is a Dallas-based producer of artisan bonbons and other confections. With their luminescent shine and delicious flavors, each bonbon is crafted with the highest-quality chocolate couverture, real fruit, and fresh ingredients. Try one and you'll see why LOVE really is a box of chocolates!
Featuring some of Kent Fine Chocolates most delicious flavors including: Raspberry Dark Chocolate Ganache, Strawberry Shortcake, Salted Caramel, Black Cherry, and more, you'll fall in love with these chocolates.
Each piece is hand-crafted for you to enjoy! Best enjoyed within 10 days of purchase. Store in a cool, dry place. Allergens: Contains soy, dairy, tree nuts, and wheat.